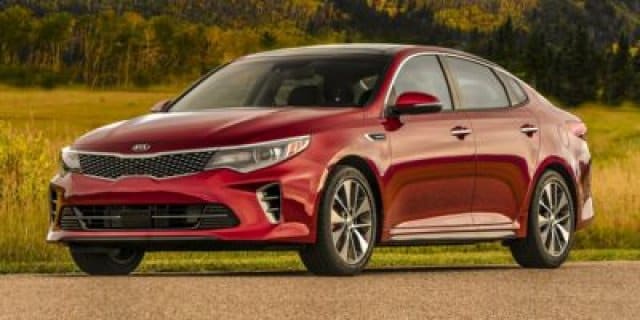 Residents of Andover are you ready to have a refreshing car buying experience and not come home frustrated and regretting your shopping choices? The Barnett Auto Group of White Bear Lake is a game changer in the car buying world. Their friendly, knowledgeable staff will help you find the car or SUV that you have been looking for, without pushing you toward something that you don't want or need. Barnett has been serving the White Bear Lake and Bloomington area for over 50 years, and will be around for many more to come.
KIA Optima Near Bloomington, MN
With all of the dangers that come with driving in a big city, you need a car that will give you peace of mind whether you are driving in heavy traffic or bad weather. When it comes to driving your friends and family around, there is no such thing as too safe. With electronic stability control and lower anchors for child seat tethers you can be safe carrying your most precious cargo. Stop by Barnett Auto Group and see these, and all the other great safety features available in the KIA Optima the next time you are in White Bear Lake.
KIA Sorento Near Bloomington, MN
The KIA Optima is a great vehicle, but if you are looking for a little more space and seating without giving up on the safety features, the KIA Sorento is the perfect mid-sized SUV for you. In fact, the Sorento is an IIHS top safety pick. With an impressive array of airbags, side-impact door beams, and break assist system, feel safe where ever you choose to drive. No one has a better selection in the Bloomington area than Barnett Auto Group of White Bear Lake.   
KIA Sportage Near Bloomington, MN
If you are looking for a great compact SUV option with all-wheel drive, check out the well-designed KIA Sportage. Whether you are heading up town, down town, or out of town, the KIA Sportage is ready and waiting to get you there. Whether its icy roads or playing in the mud, the reliable AWD option can get you there. Stop by Barnett Auto Group of White Bear Lake and see what versatility looks like on Barnett's White Bear Lake lot.  
Other KIA Near Bloomington, MN
KIA Cadenza
KIA K900
KIA Soul
KIA Sedona
KIA Forte
KIA Rio
KIA Niro