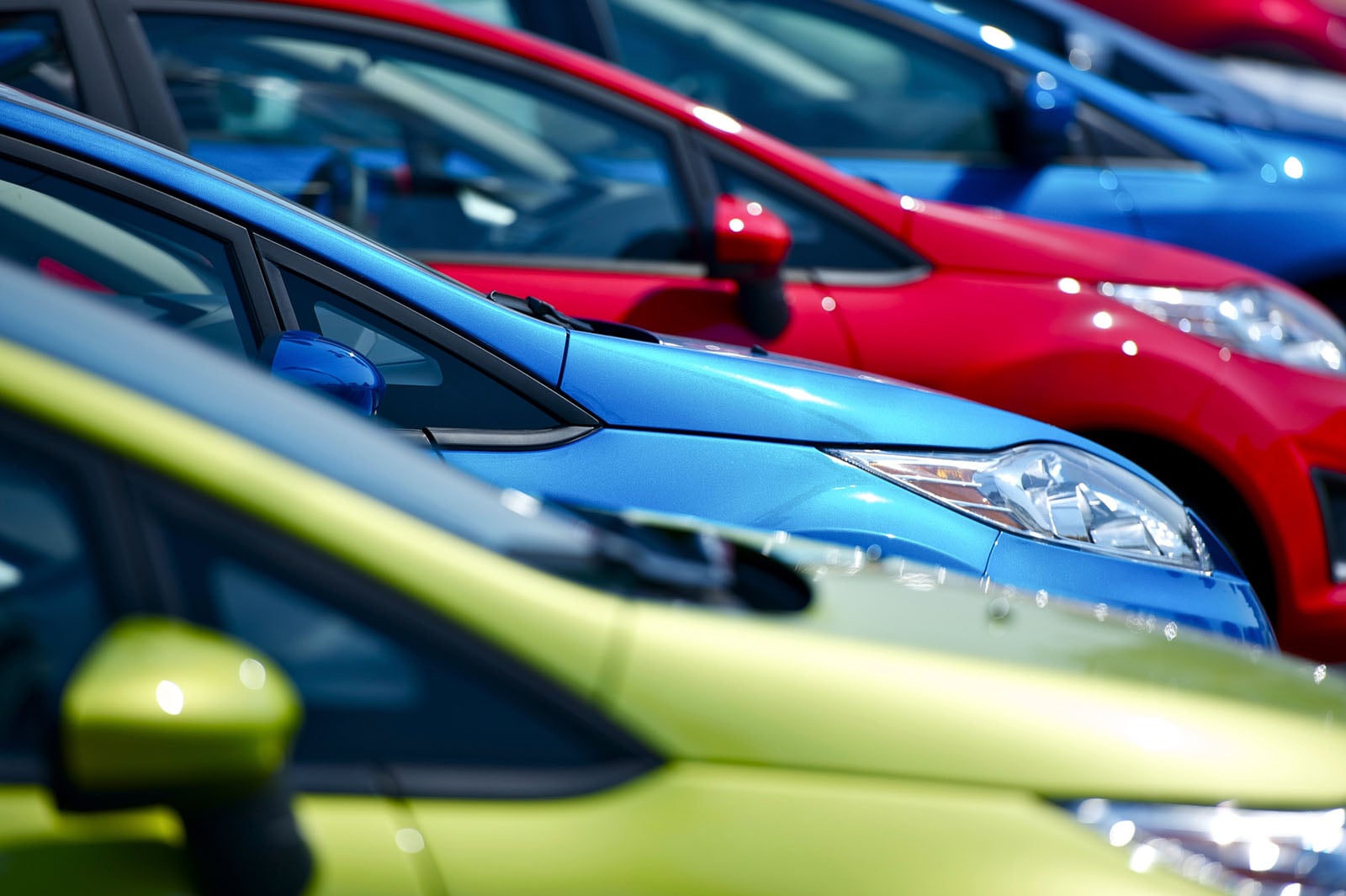 In the market for used cars in Forest Lake, Minnesota? Then look no further than Barnett Auto near Forest Park, MN. Owned and operated by the Barnett family for more than 60 years, Barnett Auto has earned its reputation as one of the nation's leading dealerships for used cars. Forest Lake customers have put their trust in Barnett Auto for precisely that dedication and unrivaled selection.
Large Used Inventory Near Forest Lake, MN
The huge inventory of top-quality used cars at Barnett Auto is one of the best that can be found anywhere. So customers should have no trouble finding whatever it is they are looking for in a pre-owned vehicle near Forest Park, MN. Barnett Auto's vast stock of used cars is especially flush with the ever-popular Chrysler and Dodge minivans, as well as many late-model Dodge and Chrysler sedans. And as one of the favorite Jeep dealers in Minnesota, Barnett Auto also has an impressive selection of one of the most iconic off-road brands.
Great Used Car Prices Near Forest Lake, MN
The options on the lot also allow Barnett Auto to offer some of the most competitive prices in the area on high quality used cars near Forest Park, MN. Forest Lake customers are encouraged to swing by the dealership to see for themselves everything Barnett Auto has available.
Through years of dedicated service to Forest Lake used car customers, Barnett Auto has worked hard to develop its reputation for providing a helpful, no-hassle shopping experience that makes finding the right used vehicle easy. The knowledgeable sales team members at Barnett Auto aim to provide a more personal kind of customer service - it's part of the family tradition that is Barnett Auto.
Why Buy From Barnett Auto?
It's not just a coincidence that customers in the market for used cars near Forest Park, MN have been purchasing vehicles from Barnett Auto. With an unparalleled selection of used cars and superior customer service, it's just a more pleasant shopping experience at Barnett Auto.
   
Excellent Customer Service. Barnett Auto near Forest Park, MN is a family-owned dealership and has been for 60 years. Through the years, the Barnett family has worked diligently to cultivate a friendly, trustworthy, no-hassle atmosphere. Knowledgeable, honest sales professionals are dedicated to helping customers find the right car at the right price. Be sure to browse the satisfied customer testimonials for more details.
   
Convenient Location. Barnett Auto is only a 20-minute drive for customers looking for used cars near Forest Park, MN. That makes for a fast trip to the advantage of the impressive inventory of used cars from many of the nation's most trusted manufacturers.
   
Massive Inventory of Used Cars. Barnett Auto is proud to describe the inventory of used cars on its lot near Forest Park, MN as not only one of the best in the greater Twin Cities region, but as one of the best anyone will find anywhere around the country. Barnett Auto's used car inventory specializes in late-model Jeeps, as well as the very popular minivans and sedans made by both Chrysler and Dodge.
Our auto group is proud to have a great car dealership near Forest Lake, MN.  We provide KIA, Chrysler, Jeep, Dodge, Ram, and used cars for shoppers near Forest Lake, MN.