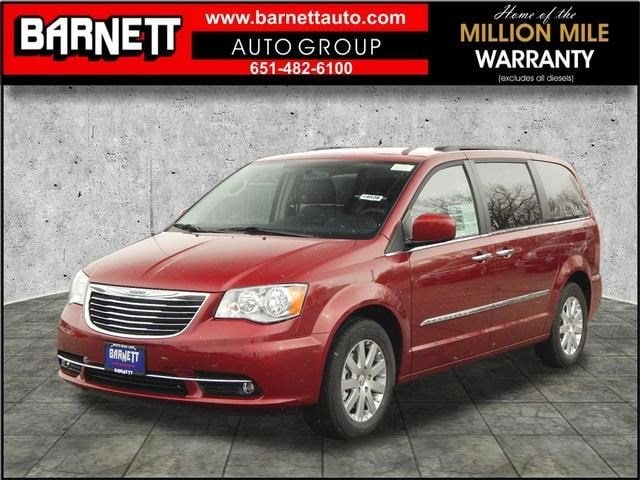 For the customers of Chrysler in Coon Rapids, Minnesota it takes only a short drive to find the most competitive prices on one of the nation's largest inventory of new Chrysler cars and vans at Barnett Auto in White Bear Lake. Barnett Auto is a family-owned and operated dealership that has been serving the drivers of Chrysler in Coon Rapids and the Twin Cities region for the past 60 years.
Through the years Barnett Auto has prided itself on providing the widest selection of Chrysler sedans and minivans - including the ever popular Town & Country. Critics seem to agree, praising the Town & Country for everything from being a "best buy" to its top marks in "initial quality." The Town & Country has also received rave reviews as a family vehicle, including being ranked by the Detroit News as the "best family hauler."
While at Barnett Auto in White Bear Lake, Coon Rapids Chrysler customers can take a spin in the new Chrysler 300, 200 and 200 Convertible. Described as a best buy - like the Town & Country - the Chrysler 300 has also received awards for its engine and comfort as well.
Having championed qualities like fuel efficiency, performance, power, comfort and style through the years, Chrysler - like Barnett Auto - is dedicated to getting every driver in the right car for their needs. So, when looking for a Chrysler minivan or sedan in Coon Rapids, Minnesota take the quick trip to visit White Bear Lake and Barnett Auto.