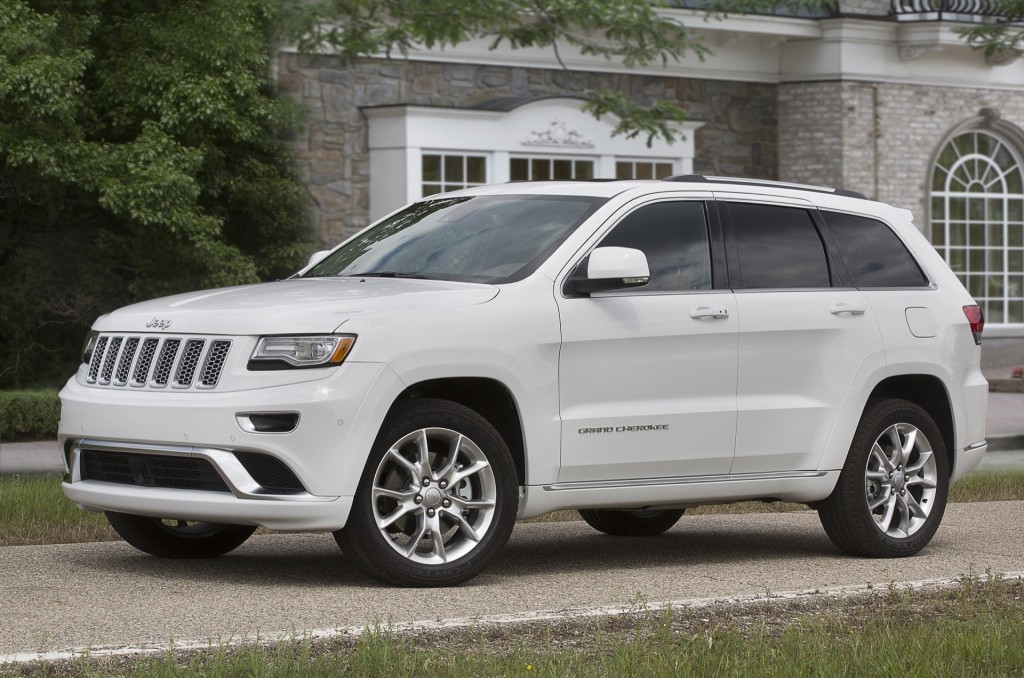 Barnett Auto has been serving the customers of Jeep in Forest Lake with one of the nation's best inventories of new Jeep SUVs for 60 years. In nearby White Bear Lake, Barnett Auto has developed a reputation as the area's must-visit dealership for anyone in the market for a new Jeep vehicle.
Through the years, Barnett Auto has been striving to have on hand all the best one of America's most iconic and trusted brands has to offer. That is why Barnett Auto is proud to claim that its inventory of Jeep vehicles isn't just one of the largest in the Twin Cities area of Minnesota, but ranks among the best anywhere across the nation. Whether you are looking to kick the tires or take a test drive, Barnett Auto has the vehicle you are looking for.
Jeep has used its storied history to create some of the most rugged, time-tested vehicles capable of handling anything the road ahead has to offer. In addition to Jeep's off road pedigree, the company has worked diligently to develop a reputation for safety, comfort and style. For example, the 2014 Jeep Grand Cherokee diesel offers Forest Lake Jeep customers 30 highway mpg - making it one of the best selling SUVs in America.
It's always a good time for the customers of Jeep to stop by Barnett Auto in White Bear Lake for a shopping experience that is second to none.
Why buy from Barnett Auto?
Forest Lake Jeep customers have been taking advantage of the most competitive prices on the largest inventory of Jeep vehicles at Barnett Auto in nearby White Bear Lake throughout the dealership's 60 years of business. There have been many reasons, but a few of the favorites of Barnett Auto have been:
   
Convenience and Great Customer Satisfaction. For the customers of Jeep from Forest Lake, Barnett Auto is a quick 20-minute drive away. It's a short trek for the area's best customer service and widest selection of late-model Jeep vehicles. Barnett Auto is dedicated to a top-of-the-line car-buying experience for its customers from Forest Lake. Be sure to read through a few of the satisfied customer testimonials while looking around the website, and even schedule a test drive for your next visit.
   
Family-Owned Business for 60 Years. Barnett Auto in White Bear Lake has been in the Barnett family for 60 years, during which time the dealership has proven its commitment to the customers of Jeep in Forest Lake. The dealership's friendly, family atmosphere has earned the trust of many satisfied customers.
   
Massive Inventory of Jeep Vehicles. The inventory of Jeep vehicles available at Barnett Auto is one of the best anywhere, leaving the drivers of Jeep from Forest Lake with little reason to go anywhere else. Barnett Auto's huge stock of Jeep vehicles also helps the dealership to deliver some of the most competitive prices on a new Jeep. Stop in today and see for yourself.