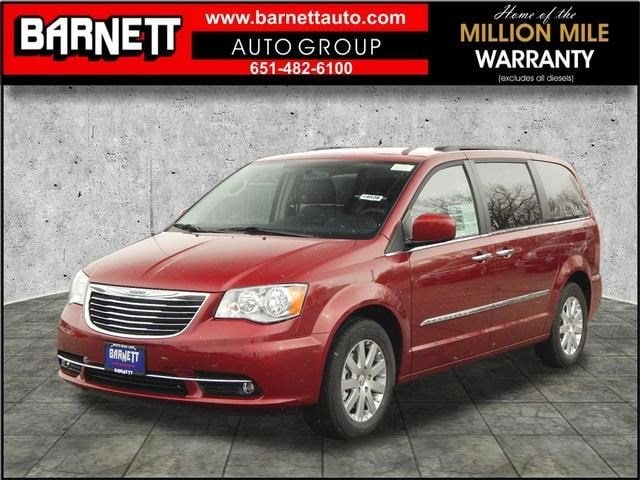 We all know that Fridley is a great place to work and play. We are surrounded by great neighbors, friends, and family at every corner. Sometimes when shopping for a new or used vehicle you have to look beyond what is front of you to get the best bang for your buck. The fine folks at the Barnett Auto Group are proud to present some great Chrysler vehicles on their lot in White Bear Lake, if you can't find what you are looking for just down the street, take the short drive to their lot and see the difference Barnett makes.
Chrysler 200 Near Fridley, MN
The Chrysler 200 is a difference maker in the flooded mid-sized car market. With affordability and economy, it is the perfect complete package for the discerning car shopper. No one offers the Chrysler 200 in so many great colors and options then Barnett Auto Group of White Bear Lake. If you haven't driven a 200 before, experience why so many people are switching to Chrysler and going to Barnett. Test drive one today.
Chrysler 300 Near Fridley, MN
There are many different luxury cars on the market, some stand out from the crowd. With the sleek yet aggressive exterior styling, combined with the many different color and trim options, the Chrysler 300 is an eye catcher. If you live, work, and play in the city, this car will stand out at the club, or your next big business luncheon. Take one for a test drive and see why everyone is talking about the Chrysler 300. Barnett Auto Group has plenty on hand on their White Bear Lake lot for your driving pleasure.
Chrysler Pacifica Near Fridley, MN
Living in Fridley means working hard, and playing even harder. Whether you are headed up north to your cabin, or to the soccer fields for the next big game, the Pacifica can take you there. There are many different mini-vans to choose from, but no other make or model gives you such a stylish yet functional option. With everyone driving SUV's these days, it is good to know that there is still a mini-van out there that can make you change your mind when it comes to family transportation. Stop by the lot of Barnett Auto Group of White Bear Lake and take one for a test drive and feel the Pacifica difference.