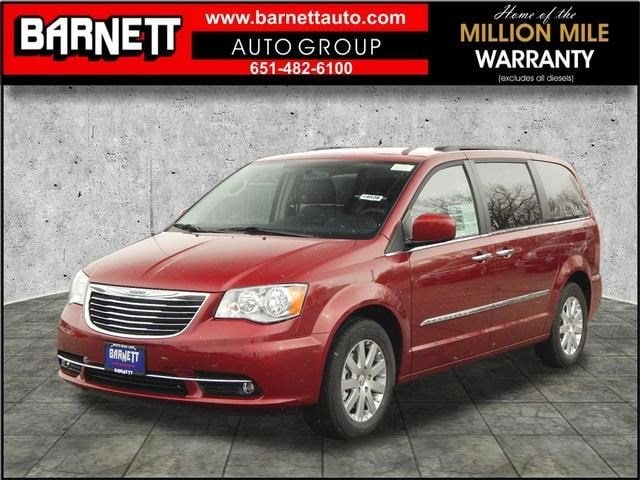 If you live, work, or play in the Hopkins are and are in the market for a great new car or mini-van, check out all of the great Chrysler models from Barnett Auto Group. Their selection and value are the exception to the rule when it comes to what is typically offered by car dealerships. Their staff treats you like you want to be treated when shopping for a new or used vehicle. Stop by their lot in White Bear lake to see why people keep coming back to Barnett.
Chrysler 200 Near Hopkins, MN
Buying a new mid-sized car can be a stressful ordeal. If you want to experience what shopping for a new vehicle should be like. Check out the well-equipped Chrysler 200 presented by the Barnett Auto Group of White Bear Lake. They will get you into the all-new 200 without all of the hassle car buying typically brings. The Chrysler 200 is the perfect car the young family on the go uptown, down town, or out of town. Value, economy, and performance are all within your reach.
Chrysler 300 Near Hopkins, MN
If you are like many people living, working, and playing in the Hopkins area, you have always dreamed about owning a luxury vehicle, but are afraid that you wouldn't be able to afford it. It's true, luxury does come with a price tag, but that price tag does not need to be outside of your budget. The stylish, well-equipped, and surprisingly affordable Chrysler 300 is within your reach at a surprisingly modest starting price of $32,340. Stop by the lot of Barnett Auto Group and see what they have to offer at their White Bear Lake location.
Chrysler Pacifica Near Hopkins, MN
With plenty of different exterior options and trim to choose from, the Chrysler Pacifica will change your mind when it comes to how stylish a mini-van can be. With a surprisingly aggressive stance and comfortable interior, you make think twice about skipping the mini-van and going straight to the SUV. With so many great options and standard features, the Pacifica is a game changer in the world of family vehicles. The Barnett Auto Group has many great Pacifica's and other Chrysler options for your driving pleasure at their White Bear Lake lot, take one for a drive today.