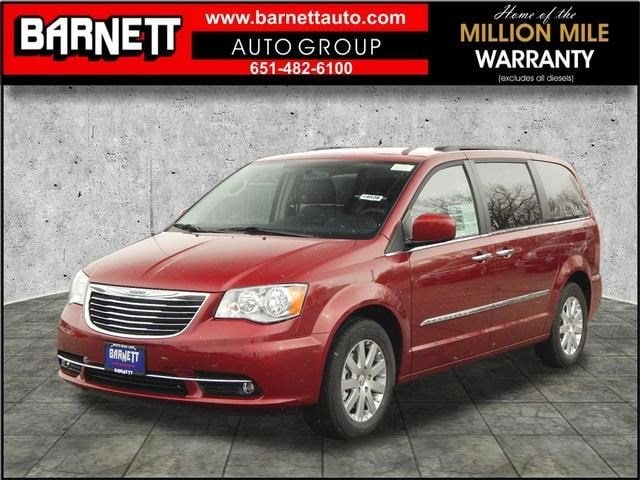 If you are in the market for a new or used vehicle near Hugo, take the short drive to White Bear Lake and check out all of the great vehicles on the lot of Barnett Auto Group. There is something for everyone at Barnett. Their friendly, knowledgeable sales staff are a game changer in the world of buying cars. They have been in the business of selling quality vehicles for over 50 years and have sold vehicles to generations of customers. Stop by their lot and see why people are always coming back to Barnett.  
Chrysler 200 Near Hugo, MN
There are plenty of different options when it comes to choosing a mid-sized car in today's auto market. Lots and dealerships are filled with low quality vehicles that sales staff think you want, but actually don't need. If you are looking for something a little different that breaks all of the molds. The well-equipped Chrysler 200 is the car for you. As an IHS top safety pick and plenty of great safety features such as front multistage air bags, you can ride in safety on your next big trip. The folks at Barnett Auto Group of White Bear Lake are proud to present this and many other Chrysler models for your next great driving experience.
Chrysler 300 Near Hugo, MN
If you love the Chrysler 200, but are looking to take thinks to the next level without breaking the bank. Test drive the new Chrysler 300 on your next trip to Barnett Auto Group of White Bear Lake. With an MSRP of $32,340 and up to 363 horsepower, power and luxury can be affordable. With 3 great configurations to choose from, you can find the 300 that sings to you. Take one for a test drive and you will experience the difference that comes from owning a great luxury car at a great price.
Chrysler Pacifica Near Hugo, MN
It's easy to think that owning a mini-van means that style, comfort and technology are no longer an option. When it comes to the well-designed Chrysler Pacifica, there are plenty of options available. In fact, there are six different package options available, depending on which model you choose. So whether you are more concerned about technology, performance, or styling, you can make your new Pacifica meet your needs. Stop by the lot of Barnett Auto Group and see the Pacifica in all of its configurations on their White Bear Lake today.