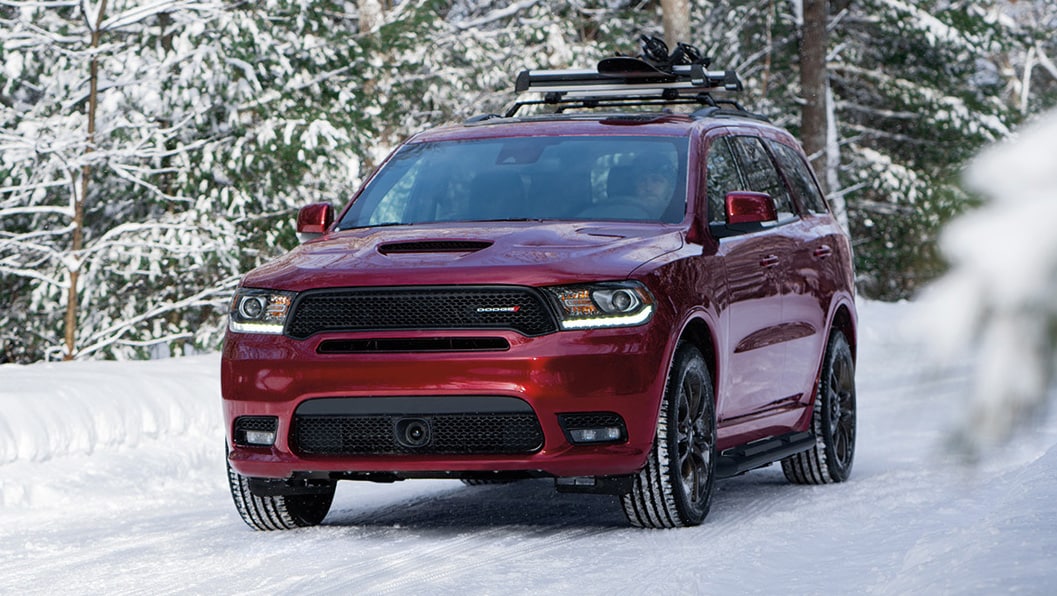 With an inventory of Dodge vehicles that ranks at the top when compared to any other around the country, it's no wonder why Litchfield Dodge customers make the trip to Barnett Auto.  Barnett Auto has been a family-run operation serving Dodge drivers near Litchfield, MN for 60 years.
Large Selection of Dodge Near Litchfield, MN
Over time, Barnett Auto has earned its reputation for an unbeatable selection of Dodge cars, minivans, and trucks near Litchfield, MN, as well as for setting the bar for customer service. The inventory at Barnett Auto is one of the largest in the nation, with particular focus paid to the ever-popular and practical minivan, the Dodge Grand Caravan. One of the most award-winning models in its class, the Grand Caravan, has been an industry standard for years - and by the drivers of Dodge in Litchfield, the Grand Caravan has been equally well regarded.  Also popular though, have been the new four-door Dodge Charger and the classic American muscle of the Dodge Challenger.
While the inventory at Barnett Auto is unmatched in the region, so too is the dealership's customer service. The staff takes the family tradition seriously by being courteous and professional.  Barnett Auto salespeople are dedicated to providing an unrivaled car-buying experience for Litchfield Dodge customers - from finding the right car for your particular needs to handing over the keys. It's always a good time visit Barnett Auto to take a look around the lot or a test drive of one of the latest offerings from one of the nation's top brands, Dodge.
Why buy from Barnett Auto?
Throughout Barnett Auto's 60 years of business, Litchfield, MN Dodge customers have been enjoying the wide selection, competitive prices, and outstanding shopping experience in at Barnett Auto. Here are a few of Barnett Auto's favorite reasons why:
   
Family-Owned Dealership with 60 Years of Experience. Barnett Auto has been a family operation for 60 years, serving the good people of Litchfield and beyond. Barnett Auto is proud of its family tradition that emphasizes finding the right vehicle for each driver at a price that won't break their budget. The honest and friendly sales and service staff at Barnett Auto are dedicated to making the purchase of a new vehicle hassle-free and pleasant. Swing by Barnett Auto to feel what it's like to be a part of the family.
   
Huge Inventory of Dodge Vehicles. Barnett Auto's massive inventory of Dodge cars, trucks, and minivans near Litchfield, MN means our customers know where to go when in the market for a new vehicle. With one of the best selections of Dodge vehicles anywhere in the U.S., there is no reason to go anywhere else.
   
Convenient Location and Great Customer Satisfaction. With everything Litchfield Dodge customers are looking for in one convenient location, Barnett Auto is worth the drive - and it has the 60 years of business experience and satisfied customers to prove it. Be sure to read through the customer testimonials while looking around the website.
Our dealership is proud to have a greatcar dealership near Litchfield, MN.  We provide KIA, Chrysler, Jeep, Dodge, Ram, and used cars for shoppers near Litchfield, MN.