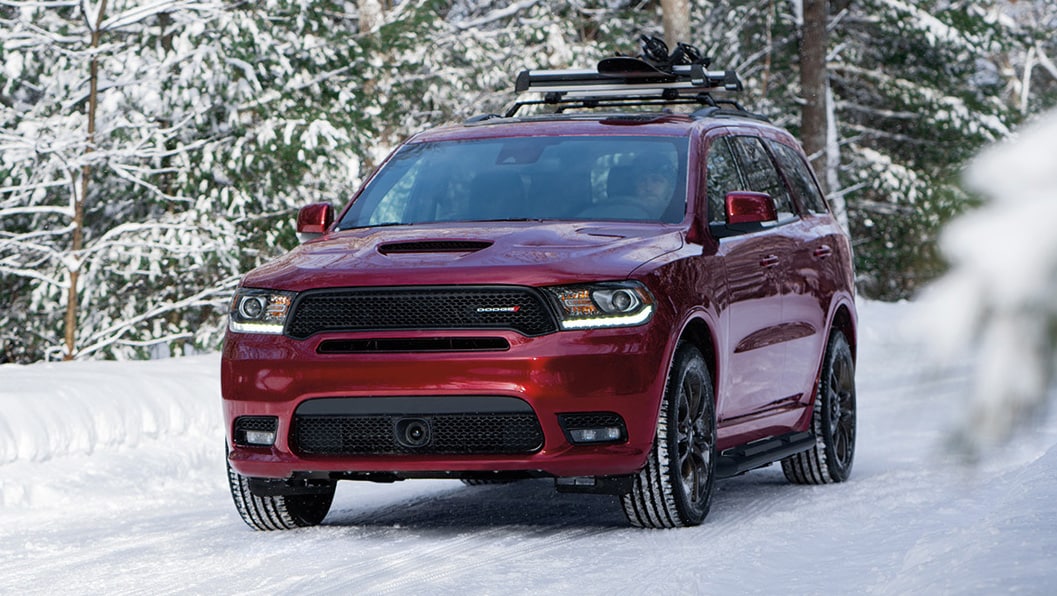 It can be overwhelming when you start searching for a new or used car. You might begin with Craigslist, Facebook, or some other form of social media, but in the end, it probably leaves you frustrated and in no better position than when you started. Eliminate the hassle and come to your local Dodge dealer near Moose Lake. At Barnett Auto, we have an amazing sales team that is knowledgeable about the automotive market, so you don't have to be. Whether you have a car in mind or know some of the features you might like, come chat with us today. We have been in the industry for 50 years, so we know a thing or two about customer satisfaction. If you're ready to have a fantastic car-buying experience, we are prepared to help.
Dodge Charger Near Moose Lake, MN
It might not seem like a great sedan for families, but the Dodge Charger near Moose Lake is more than just a NASCAR favorite. This performance sedan combines power, speed, efficiency, and comfort to impress a wide range of people. For families, the comfort of the cabin and the efficiency make road trips more fun and affordable. If you are a driving enthusiast, then the Charger will make your daily commuting an adrenaline-filled drive. For classic muscle-car lovers, the bold styling of the exterior makes the Charger a jaw-dropping attraction in every neighborhood. Test drive one at Barnett Auto and explore the features for yourself.
Dodge Durango Near Moose Lake, MN
If you believe in the mantra, "go bold or go home," then we have a fantastic vehicle for you to check out. The Dodge Durango near Moose Lake is attractive from the inside out. From the moment you lay your eyes upon this full-size SUV, you will be impressed with the bold styling, the hard lines, and the masculine design. The cabin is nothing short of extraordinary, as well. With space for your growing family and features that your passengers will love, you may just be scheduling a few more road trips then you planned. Bring the family and take a spin in the Durango. As a strong competitor in the full-size SUV category, it does not disappoint.
Dodge Grand Caravan Near Moose Lake, MN
Since 1984, there has been a vehicle on the market that has provided parents with space, versatility, and comfort like never before. The Dodge Grand Caravan near Moose Lake was the first minivan to be popularized in the United States, and for a good reason. It can be as flexible as you need at various times during the day. Use it for your kids' morning carpool, and then remove the middle row of seats for a Costco-size grocery run. Whatever your daily demands are, let the Grand Caravan be your companion.
Other Dodge near Moose Lake
Dodge Viper
Dodge Challenger
Dodge Journey
Dodge Dart
Dodge Ram
Barnett Auto is proud to have a great car dealership near Moose Lake, MN.  We provide KIA, Chrysler, Jeep, Dodge, Ram, and used cars for shoppers near Moose Lake, MN. We also have a great selection of Jeep Grand Cherokee, Cherokee, and trucks.