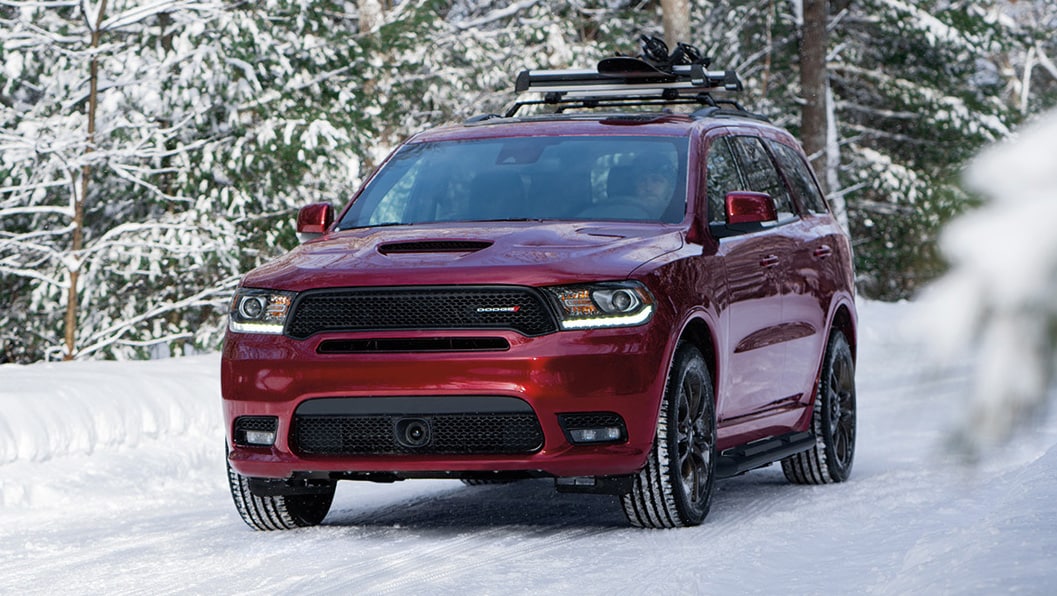 Don't overlook your local White Bear Lake Dodge Dealer when you are looking for a vehicle to serve you well, and a dealership that cares about its customers. Experience the difference as soon as you walk onto the lot. Friendly, knowledgeable sales staff, finance managers with the latest in products, and a fully equipped service department. What else would you need? How about a strong, reliable vehicle that is made to go further, with your family's safety in mind. Come and see what our selection of Dodge vehicles in White Bear Lake have to offer for you.
Dodge Durango For Sale
Get yourself into a real all-wheel drive with the Dodge Durango For Sale at the White Bear Lake Dodge Dealer. This superb vehicle is no poser and goes further with full 8.1-inch ground clearance. Stay connected to the vehicle via an 8.4 inch LCD screen with Bluetooth connectivity and SiriusXM radio. You will be spoiled with a rear liftgate, remote keyless entry, and automatic climate control. See what else this vehicle has to offer when you test drive today.
Dodge Grand Caravan For Sale
Driving a passenger van doesn't have to be a bore. The Dodge Grand Caravan For Sale at the White Bear Lake Dodge Dealer will give you a drive that is more like a family sedan. You will love having a 3.6L V6 to get you moving, and 283 horsepower can do the job effectively. Occupant safety is high on the list of priorities with a range of active and passive safety systems and airbags to protect all seating positions.
Dodge Journey For Sale
When you are looking for an SUV with a difference, consider the Dodge Journey For Sale at the White Bear Lake Dodge Dealer. This 2.4L 4-cylinder won't break the budget on purchase price or fuel economy. Making 173 horsepower and seating seven in comfort, you just got all your wishes answered. The flexible carrying capacity is achieved via a rear split-fold bench for the third row. Upgrade to this helpful vehicle today.
Our car dealership is proud to serve Dodge customers throughout Minnesota.  The vehicles we have available are in White Bear Lake, MN are: