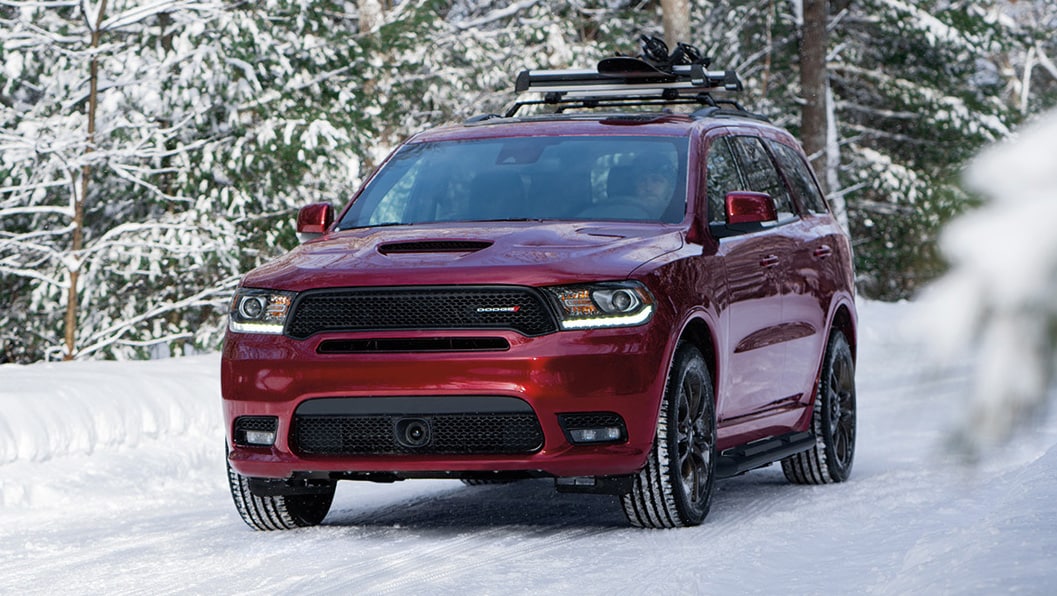 If you are in the market for a new or used Dodge, then stop by your local Dodge dealer near Rush City, MN. At Barnett Auto, we are known for our extensive inventory of phenomenal vehicles at great prices. With a knowledgeable staff ready to greet you, we are confident that you will find an incredible vehicle. The Barnett name has been around the area for the past 50 years, and we are proud to offer our customers an amazing car-buying experience. Whether you are searching for a car, truck or SUV, begin your search with us!
Dodge Charger Near Rush City, MN
For an incredible "wow factor," check out the Dodge Charger near Rush City, MN. As a large performance sedan, the Charger is a fantastic car for driving enthusiasts. Made popular by NASCAR, the Charger brings your love of speed and power to the road. However, If you think that this sedan excludes the family, then think again. The Charger doesn't just play on your love of muscle, power, and speed, and it provides the space and features that life can demand when you start having kids. No, it isn't the typical family sedan; it is better. The iconic image of a muscle car is back, and you don't want to miss it.
Dodge Durango Near Rush City, MN
If you're tired of looking at midsize SUVs and disappointed by their graceful styling, then it's time to take a test drive in the Dodge Durango near Rush City, MN. With a solid and masculine exterior, powerful engine, and large passenger capacity, the Durango takes versatility to new heights. It not only fulfills your need for a powerful ride, but it gives you the option to haul a lot of passengers around with three rows of seating. If that doesn't make you want to own one, then a test drive definitely will. See us at Barnett Auto and combine your love of power and style with your need for space and versatility.
Dodge Grand Caravan Near Rush City, MN
When parents ask us which vehicle will make their life easier, provide space for kids, sports equipment, and groceries, and is affordable, we recommend the Dodge Grand Caravan near Rush City, MN. This popular minivan has been a huge hit among soccer moms (and dads) for the past 32 years, and there doesn't seem to be any indication that that will change anytime soon. The Grand Caravan provides more versatility for its price point than several other competitors, and the best part is, it has a proven safety and reliability record. For a vehicle that can keep up with your busy and demanding lifestyle, we encourage you to check it out today.
Our dealership is proud to have a great car dealership near Rush City, MN.  We provide KIA, Chrysler, Jeep, Dodge, Ram, and used cars for shoppers near Rush City, MN.
Other Dodge near Rush City
Dodge Challenger
Dodge Dart
Dodge Viper
Dodge Journey
Dodge Ram