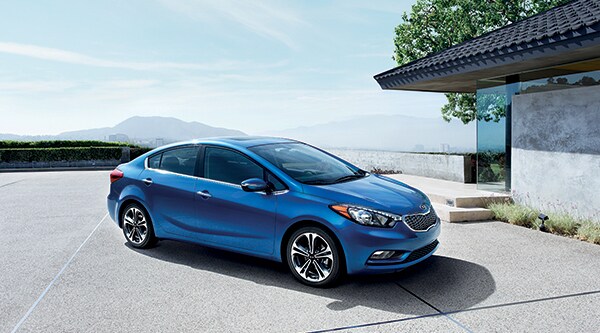 If you love technology, you will love the KIA Forte In White Bear Lake. This smart sedan won't break the bank and still delivers on all the features that you were hoping for. With a stylish exterior design, the Forte turns heads, starting with yours. Once you have arrived at Barnett Autos, you will be impressed with the quality of service. Quality that you can rely on, from sales and finance to service and parts.
Tech For Peace Of Mind
At the forefront of innovation, your new KIA Forte In White Bear Lake sets a new benchmark in the compact market. Built in radars continuously monitor vehicle blind spots ensuring that your eyes aren't the only ones on the road. A rear camera also ensures that nothing is in your way when you are reversing. Using your mirrors and the camera gives you full visual coverage behind your vehicle.
Comfort For The Long Run
Get comfortable with steering wheel mounted controls and adjustable front seating in the KIA Forte In White Bear Lake. Heated and ventilated front seats make any temperature perfect for you. Hot days, the ventilation allows air flow to keep things comfortable and on cold days, crank up the heat and get toasty warm. With plenty of room for five, there is a seat for all of your friends. With a designated truck space, owning a sedan means that your belongings are safely stowed away from the passenger space keeping everyone safer and more comfortable.
Distinctive
Distinctive new styling really sets the KIA Forte In White Bear Lake apart from the competition. Enjoy the drive knowing that the LED lamps will keep you visible to other road users. Upgrade to this modern compact at Barnett Autos and take advantage of the new vehicle warranty.