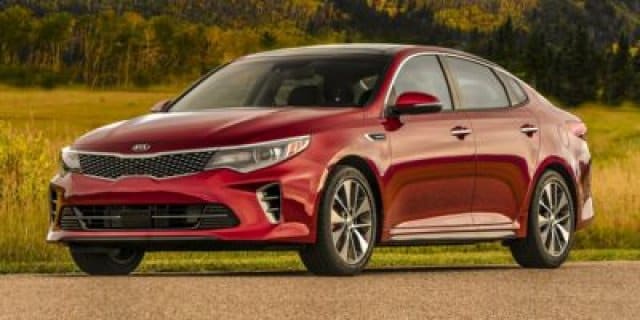 The Kia Dealer Near Arden Hills, MN, are fully stocked with the current range of Kia vehicles. Come in for a great deal and enjoy the relaxed shopping experience at Barnett Autos. Our staff are locals and we aim to make Barnett Autos the first dealership that comes to mind when you need a new vehicle. Whether you need to upgrade, change vehicle type or buy your very first car, we have one to suit you.
Kia Soul Near Arden Hills, MN
A unique name for a unique vehicle. The Kia Soul Near Arden Hills, MN, is a crossover with a difference. The Soul isn't just an oversized hatch, it is its own vehicle with a definite style and design. Available with either a gasoline powered inline 4-cylinder or an electric motor, you can choose to never stop at a fuel pump again. Barnett Autos have the Soul, do you? 
Kia Sportage Near Arden Hills, MN
Are you ready to upgrade to an SUV? If so, the Kia Sportage Near Arden Hills, MN, really has the goods. You will be surprised by the level of features present on all trim levels and even more surprised by the car like handling of this functional vehicle. With plenty of room for passengers and cargo, a zippy engine and safety features galore, your driving experience will only get better with a Sportage from Barnett Autos.
Kia Forte Near Arden Hills, MN
When a neat, stylish sedan is on your mind, make sure that you test drive the Kia Forte Near Arden Hills, MN. Economical but large enough to fit five, the Forte has plenty of features to keep you safe and happy. Electronic Stability Control will keep the wheels safely on the road and you motoring towards your destination, irrespective of the road conditions. Technological advances will make every drive a pleasure. Come and see what it has to offer at Barnett Autos.
Other Kia Near Arden Hills, MN
Kia Forte Near Arden Hills, MN
Kia Niro Near Arden Hills, MN
Kia Optima Near Arden Hills, MN
Kia Rio Near Arden Hills, MN
Kia Sedona Near Arden Hills, MN
Kia Sorento Near Arden Hills, MN