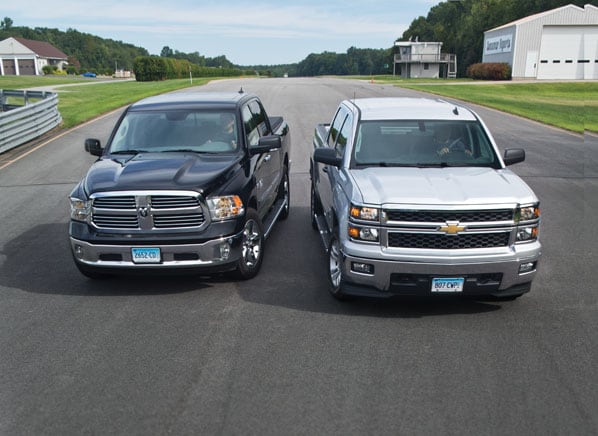 Bring your trade in vehicle to the RAM Dealer Near Maple Grove, MN. We have a large range of vehicles in stock but if we don't have exactly what you are looking for, we will get it in. RAM make a flexible range of pickups and no matter what you need, there is one that will work for you. Come into Barnett Autos, be surprised by the modern range of RAM and be pleased with the quality of customer service that we offer.
RAM 2500 Near Maple Grove, MN
When you take a look at the RAM 2500 near Maple Grove, MN, you will immediately be impressed by the visible show of strength. This vehicle is no show pony, every inch of this truck, is built for strength and longevity. From the three powerful engines that provide torque, the six speed manual and auto transmissions to the strong differentials, you won't be left wishing that you had more. Test drive, then drive it away, at Barnett Autos.
RAM 3500 Near Maple Grove, MN
When you have a massive task ahead, you need the strength and durability of the RAM 3500 Near Maple Grove, MN, to support you. With class leading features, a 31,210-lb towing capacity and two engine options that will make short work of any situation, it would be negligent to buy anything else. Down to the last detail, the RAM 3500 has been built to maximize performance. Get yours at Barnett Autos.
RAM ProMaster City Near Maple Grove, MN
If you thought that a work van was limited by its capacity to only transport cargo, you will be pleased when you see the RAM ProMaster City Near Maple Grove, MN. Offering seating for five and 101 cubic feet of cargo, this wagon offers the best of both worlds. The available rear 60/40 split fold seat will fold and tumble to further increase stowage. Barnett Autos can show you how this mighty van will benefit your business.
Other RAM Near Maple Grove, MN
RAM 1500 Near Maple Grove, MN