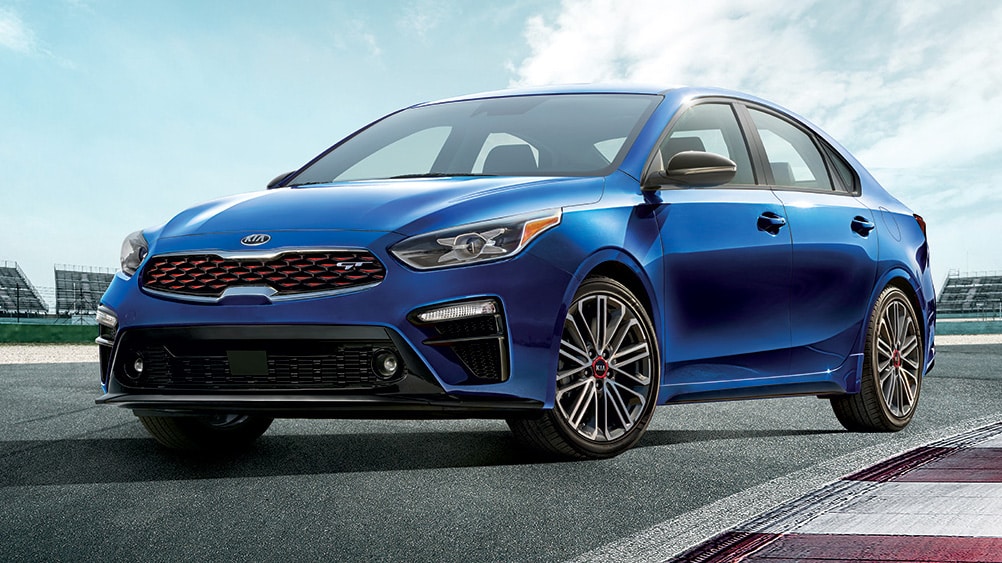 For Minnetonka Kia customers looking for a new vehicle, it's only a short drive over to Barnett Auto for one of the best selections of Kia around. Barnett Auto is a family-owned dealership, which has been serving Minnetonka Kia customers and beyond for over 60 years. With those years of sales and service experience, it's no wonder that the Barnett family made Barnett Auto the first dealership to sell Kia in Minnesota.
Kia Dealer Near Minnetonka, MN
Kia is one of the nation's most popular and fastest-growing car companies. Minnetonka Kia customers have found what they are looking for in Kia's incredibly varied lineup of vehicles, which incorporates all the best qualities of safety, style, performance, and affordability. The customers of Kia from Minnetonka can choose from luxury sedans like the Cadenza, an SUV model like the Sorento, as well as the more energy-conscious Kia Optima Hybrid and the Soul EV.
For the Minnetonka drivers looking more for family and cargo space, Kia has the ever-popular Sedona - one more member of the Kia family praised by Kelley Blue Book's KBB.com for its overall value.
While it just may be the extensive inventory of new Kia vehicles that draws attention at Barnett Auto, it's the professional dedication and friendly service that keeps Minnetonka Kia drivers coming back to the dealership. It's always a good time for Minnetonka Kia drivers to experience the difference that is car shopping at Barnett Auto.
Why Buy Kia From Barnett Auto?
Minnetonka Kia customers have described many reasons for buying their new vehicles at Barnett Auto over the years. Still, there are a few common elements everyone has enjoyed. Like the following three reasons why Barnett Auto should be the dealership for your next Kia purchase.
    
Minnesota's First Kia Dealer. Through years of dedicated service to the customers of Kia from Minnetonka, the Barnett family has learned to recognize a good deal when it rolls along - and Kia vehicles are that good of a deal. As the first Kia dealer in Minnesota, Barnett Auto is proud to be a part of the history made by one of the U.S.'s fastest-growing automakers. Swing by and see why Barnett Auto is the region's most trusted Kia dealership.
    
Huge Kia Inventory and Convenient Location. Only about 40 minutes down the road from Minnetonka, MN, Barnett Auto makes for an easy trek for Kia customers. With one of the best selections of new Kia vehicles anywhere, Barnett Auto is confident that customers making the trip won't have any trouble finding the new car, SUV, MPV or crossover they are looking for.
    
Top-of-the-Line Customer Service. It's not just about models and options on the lot at Barnett Auto. Customer service is also a top priority for the sales team at Barnett Auto. The knowledgeable and professional help available at Barnett Auto can be the difference between finding a new car and finding that perfect new car. Minnetonka Kia customers have an open invitation to swing by the dealership to experience the personal difference of buying a car at Barnett Auto. Be sure to read a few of the satisfied customer testimonials Barnett Auto has posted for more details.
The Barnett dealership is proud to have a great car dealership near Minnetonka, MN.  We provide KIA, Chrysler, Jeep, Dodge, Ram, and used cars for shoppers near Minnetonka, MN.