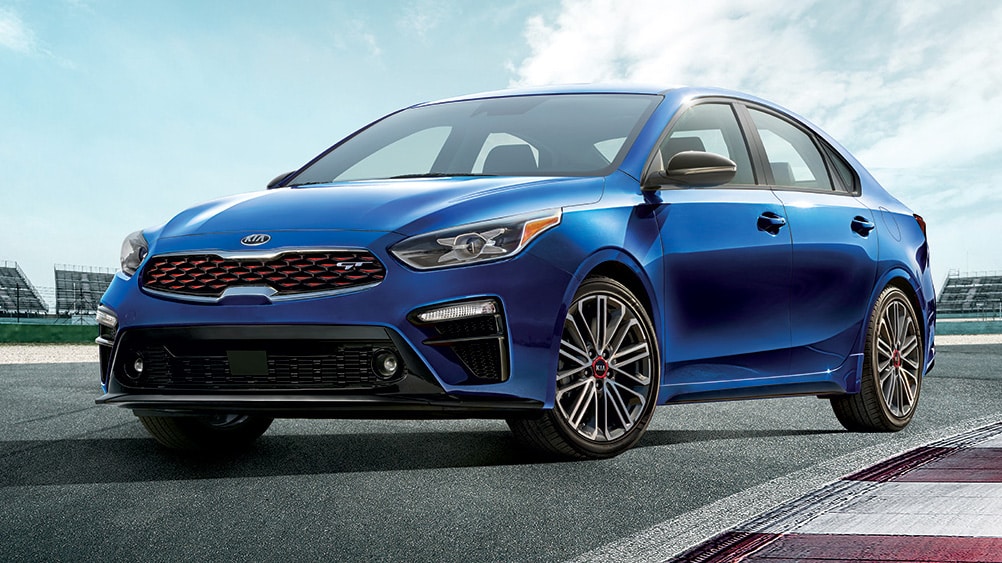 Don't get stuck driving your old vehicle for another year. Barnett Autos have a new range of Kia vehicles in stock and ready for delivery. Are you ready for all the modern conveniences? You won't be disappointed with the vehicles or the purchasing experience, when you test drive at the Kia Dealer near Shoreview, MN. Don't wait any longer to enjoy motoring once again.
Kia Sportage Near Shoreview, MN
Every inch of the Kia Sportage near Shoreview, MN, has been designed with you in mind. From the smart safety features that take care of the car and you, to the convenience of the available smart key, you will love every drive in your Sportage. This SUV gives you more space to fit the important things in and clever storage compartments to reduce the clutter. Get the whole family moving to Barnett Autos.
Kia Forte Near Shoreview, MN
The Kia Forte near Shoreview, MN, is a real surprise. With three body types to choose from, you can find yourself in a four-door sedan, a five-door hatch, or a sleek coupe. Whichever one suits you, there are multiple trim levels and options to allow you to select the perfect combination for you. Packed full of features, you will need to come and experience all the Forte has to offer, at Barnett Autos.
Kia Rio Near Shoreview, MN
This compact vehicle offers more than basic motoring. As either a sedan or five-door hatch, the Kia Rio near Shoreview, MN, offers manual or automatic transmissions, intelligent technological inclusions, and safety features to ensure that the road is as safe as possible. There is plenty of room in the interior, which has been carefully designed with comfort in mind. Once you've had a test drive at Barnett Autos, you won't want anything else.
Our dealership is proud to have a great car dealership near Shoreview, MN.  We provide KIA, Chrysler, Jeep, Dodge, Ram, and used cars for shoppers near Shoreview, MN.
Other Kia Near Shoreview, MN
Kia Niro Near Shoreview, MN
Kia Optima Near Shoreview, MN
Kia Sedona Near Shoreview, MN
Kia Sorento Near Shoreview, MN
Kia Soul Near Shoreview, MN