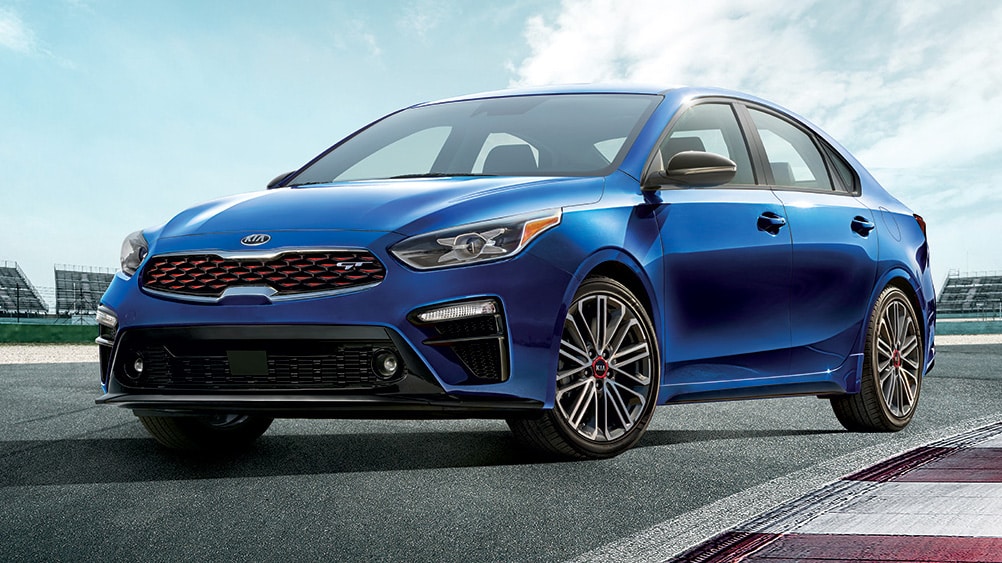 How many times have you returned home frustrated from shopping for a new vehicle? Whether new to you, or brand new, the car or SUV that you choose to buy is important. It would be nice to find a dealership that was as serious about your new vehicle as you are shopping for it. There is good news;  the Barnett Auto near Stillwater, MN cares about your new car. They have been serving the people of Stillwater and beyond for over 50 years. Stop by and experience the Barnett difference.
KIA Optima Near Stillwater, MN
Sometimes you can't beat the drivability of a great midsized car when you are living, working, and playing near Stillwater, MN. The handling, horsepower, and traction control are what makes driving on crowded or snow-covered highways possible. With so much riding on your car, why would you cut corners? If you have never experienced the KIA Optima and experienced its pure driving performance, now is the perfect time to take one for a test drive.  Stop by the lot and experience the pure unadulterated joy that comes with driving a KIA near Stillwater, MN.
KIA Sorento Near Stillwater, MN
Have you ever owned a car and loved the handling, but wanted something more when it comes to cargo space? If you are looking for a great new or used SUV, take a KIA Sorento near Stillwater, MN for a test drive. If the 14-way power seat does not sell the Sorento for you, you will be enamored by the heated and ventilated seats that make pure driving pleasure. Take one for a test drive, and odds are you will find yourself falling in love with the Sorento. No one does the KIA Sorento better than the Barnett Auto, take a drive and you will not be disappointed.
KIA Sportage Near Stillwater, MN
If you want the drivability of an Optima near Stillwater, MN, and the cargo space similar to a Sorento, with the comfort and style of a more expensive brand, you will love the KIA Sportage. This highly attractive compact SUV Option comes with a lot of the great options and technology of the Sorento, but its compact size feels like you are driving the Optima. It is the perfect option for the young family or professional on the go in the Stillwater area. Stop by Barnett Auto and personalize your Sportage today.
Our car dealership is proud to have a great car dealership near Stillwater, MN.  We provide KIA, Chrysler, Jeep, Dodge, Ram, and used cars for shoppers near Stillwater, MN.
Other KIA Near Stillwater, MN
KIA Cadenza
KIA K900
KIA Soul
KIA Sedona
KIA Forte
KIA Rio
KIA Niro