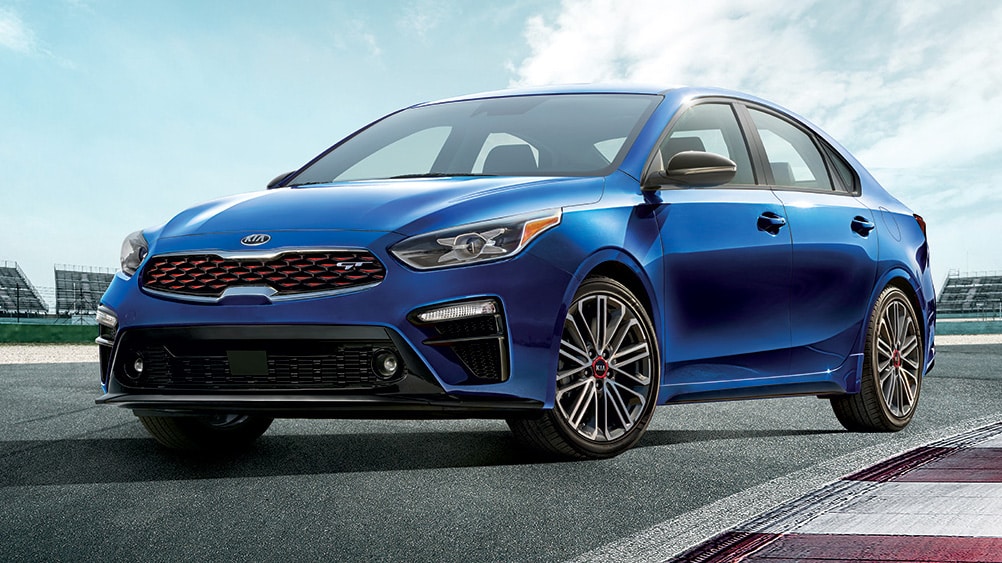 If you haven't had a look at Kia yet, it's time to be surprised. Come in and see what you have been missing at the Kia Dealer near Vadnais Heights, MN. With a range of clever vehicles to suit any driver, you will find yourself being spoiled with features. Barnett Autos are pleased to offer you a large selection of vehicles to choose from. Come in and experience our exceptional customer service, at purchase and beyond.
Kia Sportage Near Vadnais Heights, MN
The SUV just got smart. When technology and safety are high on your list of priorities, you need the Kia Sportage near Vadnais Heights, MN. With your family in mind, the Sportage boasts features such as autonomous emergency braking and stability control. If that's not enough, you can select Parking Assist to help in those tight spaces and voice-controlled command center, allows you to focus on the driving. See all this and more at Barnett Autos.
Kia Forte Near Vadnais Heights, MN
Is it time to upgrade? If so, you need to take a look at the very surprising Kia Forte near Vadnais Heights, MN. You will be spoiled for choice when you see the full range. Whatever your needs, the Forte delivers, whether that is in sedan, hatch or coupe. This vehicle is so exciting, and there are far too many features to list. Visit Barnett Autos and see how the advanced technology and safety of the Forte will improve your driving experience.
Kia Sorento Near Vadnais Heights, MN
A full-sized SUV, the Kia Sorento near Vadnais Heights, MN, is the perfect escape vehicle. All-wheel drive and mode selection allow you to tackle a wide range of surfaces with confidence. Meanwhile, everyone inside will be comfortable with room for up to seven and a range of power outlets to ensure that everyone can stay connected on the drive. Come in and see the full range of features at Barnett Autos.
Our car dealership is proud to have a great car dealership near Vadnais Heights, MN.  We provide KIA, Chrysler, Jeep, Dodge, Ram, and used cars for shoppers near Vadnais Heights, MN.
Other Kia Near Vadnais Heights, MN
Kia Forte Near Vadnais Heights, MN
Kia Niro Near Vadnais Heights, MN
Kia Optima Near Vadnais Heights, MN
Kia Rio Near Vadnais Heights, MN
Kia Sedona Near Vadnais Heights, MN
Kia Sorento Near Vadnais Heights, MN
Kia Soul Near Vadnais Heights, MN
Kia Sportage Near Vadnais Heights, MN