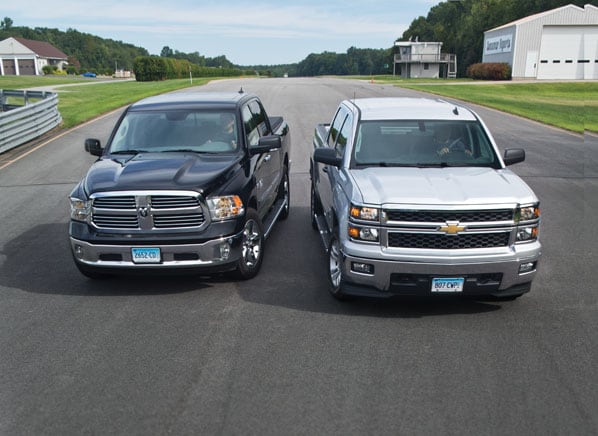 Barnett Autos is your RAM Dealer Near Blaine, MN. When you need to be sure that you get the right truck, Barnett Autos is the dealership for you. Our staff have the knowledge and expertise to make your selection quick and trouble free. Whether you need financing for personal or business purposes, we have a range of options to ensure that your new vehicle is as economical as possible.
RAM 2500 Near Blaine, MN
Heavy duty doesn't come better than this. With so many choices for customization, the RAM 2500 Near Blaine, MN, can be as general or specific as you want it. If you need to seat two or six, there is plenty of room for cargo in the bed and in the interior. There are 2WD and 4WD options and a gooseneck kit available. There's no need to keep persisting with inferior equipment, get the right truck for the job at Barnett Autos.
RAM 3500 Near Blaine, MN
Big is definitely better and if it means that towing up to 31,210-lbs is an easy task, then you know that this truck is the real deal. The RAM 3500 Near Blaine, MN, is a heavy duty pickup that ticks all the boxes. To be able to carry as much as it does, you know that no corners have been cut. RAM's history of having America's longest lasting trucks is testament to the build quality and durability. Get what you need at Barnett Autos.
RAM ProMaster City Near Blaine, MN
You can fit more in with 131 cubic feet of cargo storage and the economical 2.4L inline 4-cylinder makes this vehicle efficient to run and maintain. The RAM ProMaster City Near Blaine, MN, is built to be an asset to your business. Wide enough and tough enough to transport a full pallet in the back, this city-centric van will surprise you with its cavernous interior. Also available as a passenger wagon, you can select yours at Barnett Autos.
Other RAM Near Blaine, MN