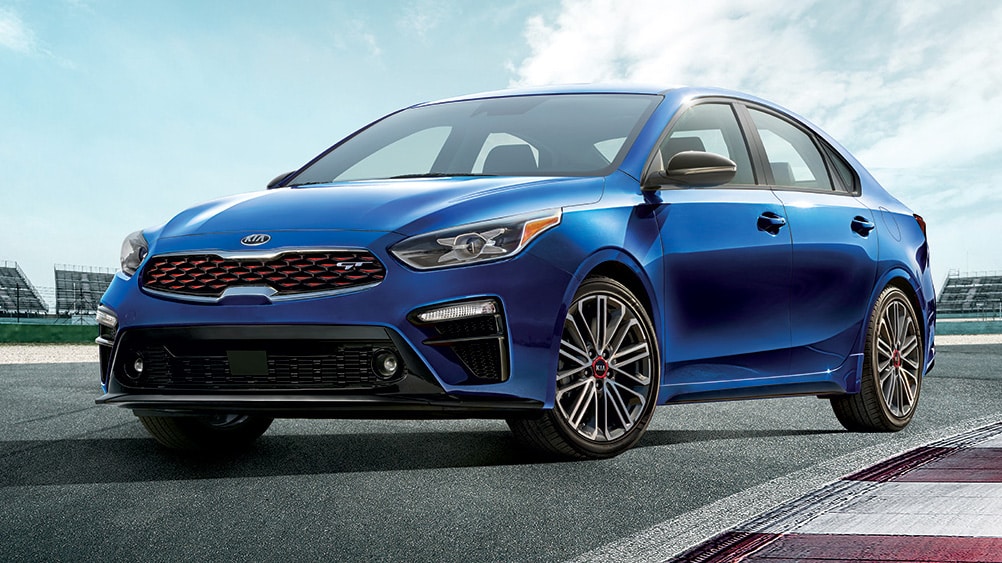 When you start shopping for a vehicle, be sure to consider Kia near Oakdale, MN. Affordable, reliable, and fun to drive, a Kia is a great choice for drivers new and old. Whether you want a crossover, a sedan, or something a little more original, Kia makes a car to fit your needs, available now at Barnett Kia.
Kia Optima Near Oakdale, MN
The Kia Optima near Oakdale, MN is the go-to sedan for drivers who are professionals during the week and ramblers on the weekend. Great gas mileage means the Optima can go for miles in the city or through the countryside. A spacious cabin allows for plenty of passengers, and the trunk can carry all your cargo so all of your friends and family can take part in your travels. See a Kia Optima today at your Kia dealer near Oakdale, MN, and get ready for your next adventure.
Kia Soul Near Oakdale, MN
The Kia Soul near Oakdale, MN is affordable and comfortable, but best known for being a true original. Designed for those looking to make a lasting impression, the Kia Soul catches your attention with its distinctive exterior but keeps you coming back with a driver-focused interior and cargo space for any project or trip. If you want your car to speak for you, the Kia Soul says, "unique, creative, and out-of-the-box."
Kia Cadenza Near Oakdale, MN
For high-class design without breaking the bank, the Kia Cadenza near Oakdale, MN offers luxury without the sticker shock. The cabin shapes its attention to the driver's comfort and enjoyment while the exterior catches the eye of a passerby. From uptown to downtown, the Kia Cadenza knows the dress code and keeps you in the spotlight. You won't want to hide this one in the garage and will look for any opportunity to go for a drive. Try one today at your Kia dealer near Oakdale, MN.
Our car dealership is proud to have a great car dealership near Oakdale, MN.  We provide KIA, Chrysler, Jeep, Dodge, Ram, and used cars for shoppers near Oakdale, MN.
Other Kia near Oakdale, MN
 
Kia Forte
Kia Rio
Kia Sorento
Kia Sportage