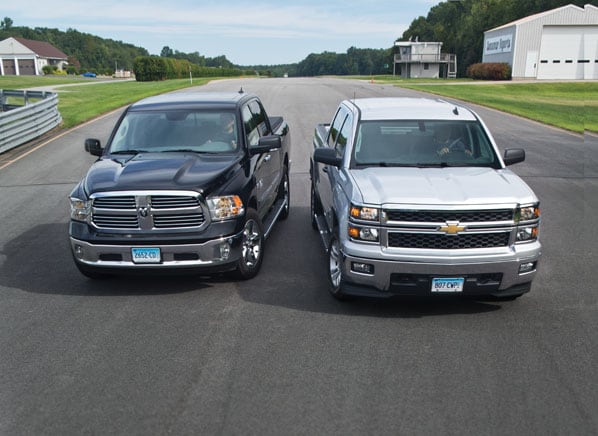 RAM build tough vehicles made for getting the job done quicker and with less cost. If this sounds like something that interests you, come in to the White Bear Lake RAM Dealer and one of our knowledgeable staff will demonstrate just how much one of our new Dodge vehicles will suit your needs. Whether for business or pleasure, there is a RAM vehicle to suit every application. If you need to carry goods, passengers or haul a load, there is nothing that RAM won't suit.
RAM 1500 For Sale
Do you need a tough truck but still want something that you can maneuver around the parking lot? If you are near the White Bear Lake Dodge Dealer, drop in and see the RAM 1500 For Sale. The epitome of functional and flexible, once you have chosen your cabin style and engine, you can get straight onto the job. Don't go looking for a trailer ever again. Drive a truck and all that you need is cleverly built into a modern, comfortable vehicle.
RAM 2500 For Sale
When you have a need for heavy duty help, the RAM 2500 For Sale at the White Bear Lake RAM Dealer is the truck that you need on your team. Choose an engine, choose a cab size, choose to do things your way. Boasting a competitive payload and a towing capacity that puts the others to shame, during the week and on the weekend, you will love every minute with this truck. Try it out today.
RAM ProMaster City For Sale
Available as either a passenger van or cargo van, the RAM ProMaster City For Sale at the White Bear Lake RAM Dealer, offers more flexibility and functionality. Even as a cargo van, it still seats five, giving you a suitable way to transport cargo and manpower to the worksite. As a passenger van, you will experience quite enjoyment at every seating position. Equipped to provide an economical solution to your needs, the ProMaster City shouldn't be overlooked.
Other RAM For Sale